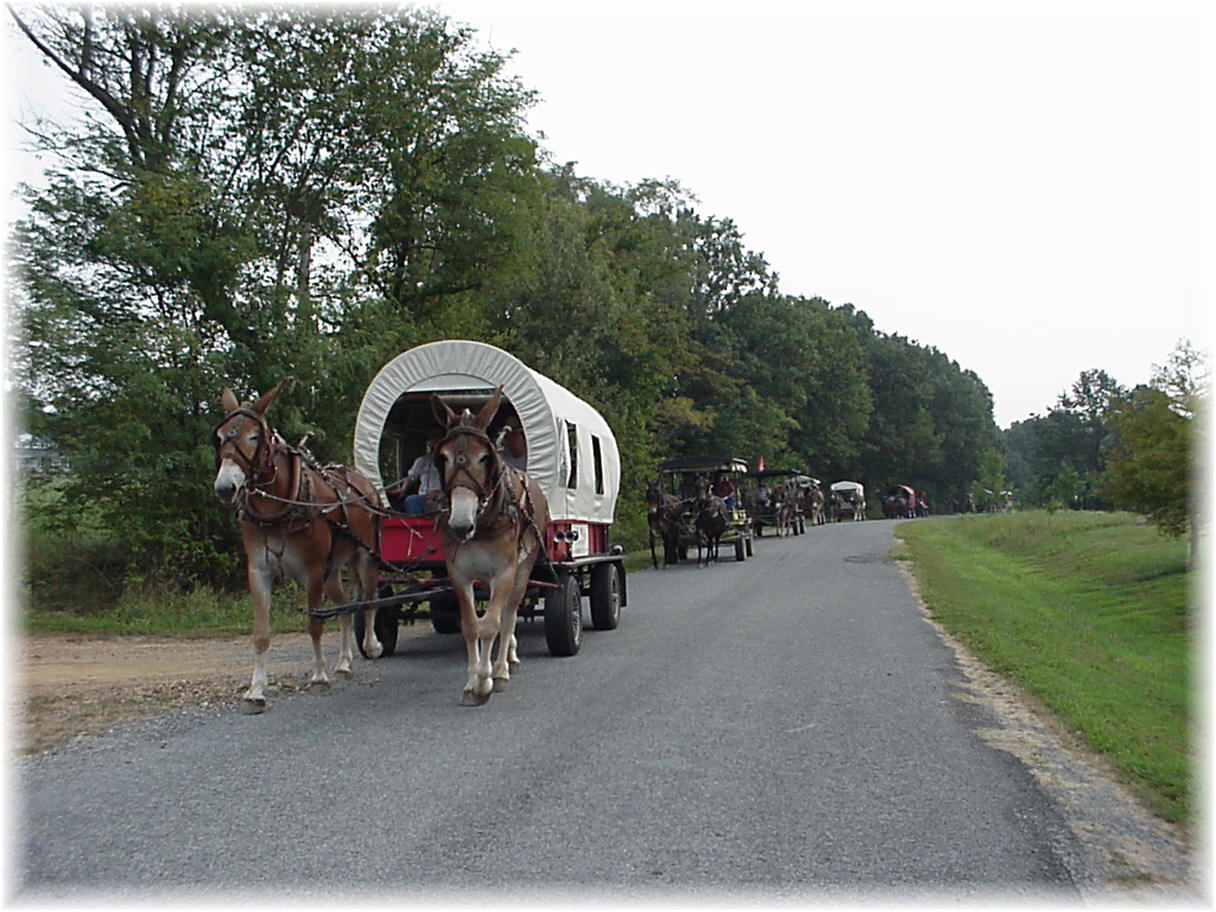 Kelso Annual Wagon Ride
The Backroads of Calloway County

September 13th & 14th, 2008

This is a rewarding event that we look forward to each year. It is our chance to says "Thanks" to many of our customers by hosting them for two days of relaxing mule rides through the back roads of Western Kentucky. Some bring their wagons, while others prefer to ride their mules, while we show off our little part of the world that we call home. This is by invitation only, as space is limited.
---